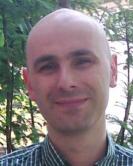 About these web pages
[Page last updated on "January 21, 2013, 11:57:18".]

Since I am html-lazy, I have almost copied the structure of my web pages from those of Roberto Bagnara (thanks a lot, Roberto).

He is using WPP, a web pre-processor by Marco Lamberto. It is a nice tool and simple enough to be useful even for html-lazy people.